On Good Authority:
The fastest and easiest way to earn CEs
On Good Authority has been the top choice for relevant, enjoyable psychotherapy continuing education since 1992. Our diverse programs offer you exclusive access to private consultations and interviews with the "who's who" of the mental health field. You'll hear the latest views and compelling insights from some of the most brilliant educators in our profession.
Then, you can put your knowledge to good use by completing a short multiple-choice quiz to earn your CEUs. Join the thousands of professional psychotherapy providers who have learned new techniques and earned CEUs the fun and easy way through On Good Authority!
Please note: These courses are intended for the licensed professional to meet continuing education requirements for license renewal. They are NOT intended to meet requirements for a first time license or for credit toward a college degree or school certification.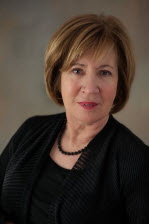 Barbara Alexander, Founder and President
Barbara Alexander, LCSW, BCD is a graduate of the Smith College School for Social Work and the Child and Adolescent Psychotherapy Program of the Chicago Institute for Psychoanalysis. She was President of the Illinois Society for Clinical Social Work for two terms. Barbara is also active in the social work community, co-chairing the 20th Anniversary Clinical Conference of the Clinical Social Work Federation and serving as the Search Committee Chair for President/Dean of the Institute for Clinical Social Work.
After working for 13 years in child psychiatry and 30 years in private practice, Barbara now serves as Founder and President of On Good Authority. As an expert interviewer for our programs, she is known as the "Terry Gross of psychotherapy" and has become well known for her friendly, in-depth interviewing style.